We lost a legend today. Country music icon George Jones passed away after a brief hospital stay. He was 81. He was on his "Farewell Tour". And it's kinda ironic that old "No Show" won't be able doing his final show in Nashville. It was scheduled for November and had a laundry list of guest stars (like Garth Brooks) who were going to be on stage with him that night.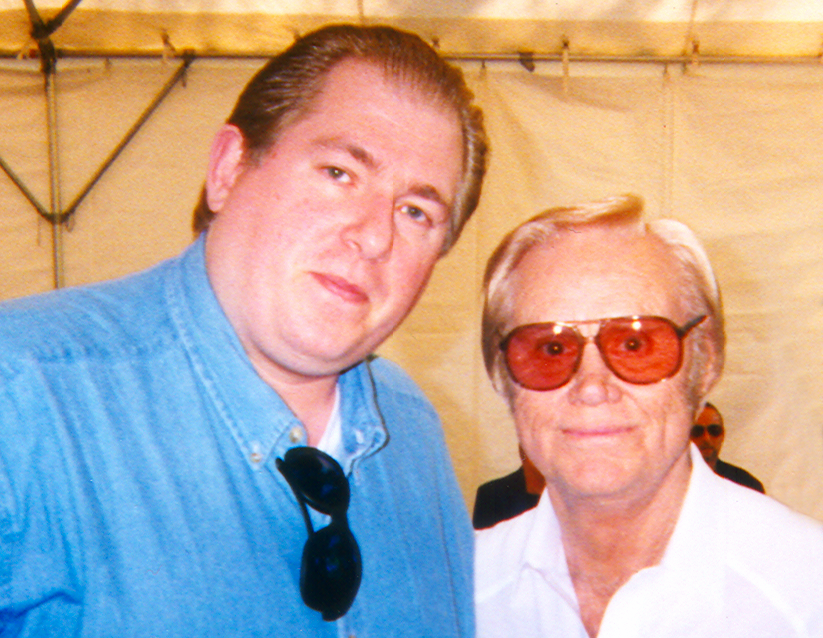 I met George Jones a few times over the years, and I'll be the first to admit that when I started playing George on the radio back in my teenage years I wasn't a big fan. But that changed! The more I studied about the history of country music, the more I truly came to appreciate his gift. And as I got older I came to spend even more time appreciating how incredible his talent was for expressing emotion from simple words on paper.
But today, I reflect on George Jones in a different way. One of my guilty pleasures is watching the car and truck shows on TV. You know the shows, the ones they show on Saturday morning on network s like Spike and Speed. I've always admired people who can work on automobiles. And every week I'm amazed by(for lack of better words) the works of art they create on shows like 'Stacey David's GearZ', 'TRUCKS', 'Xtreme 4X4′s' and the like.
So how does George Jones tie into these automotive and truck repair shows? Simple. Commercials! For the last few years George Jones has been a spokesman for Nashville car and truck customizer Hunters Custom Automotive. And almost every week you can see the possum pitching products for Hunters.
These commercials always bring a smile to my face… and make me wonder. What kind of customizing work did they do for the Ole Possum? NO ONE's gonna fill HIS shoes!