Eric Clapton once sang the lyrics… "I went down to the crossroads, fell down on my knees"… Of course, if you're a fan of the blues, you know that those words were originally sung by legendary bluesman Robert Johnson.
Obviously the crossroads that they were singing about were different than the crossroads I found a short time ago.  I don't think that they were talking about the Crossroads Of America, Schererville, Indiana.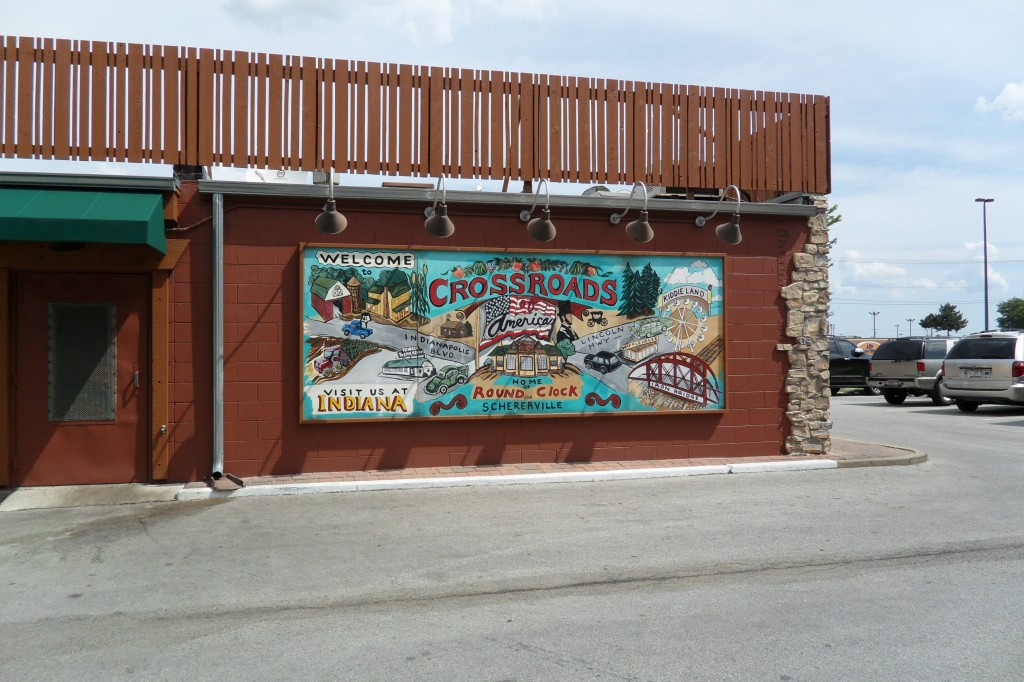 Awhile back, my wife and I stopped for breakfast at the Round The Clock Family Restaurant in Schererville.  As we were leaving we found this mural…. on the back of the building.  I couldn't find any explanation why it was there, and more importantly, why it wasn't displayed somewhere more prominently.
The mural depicts the history of the area.  From the famed Kiddie Land, and Iron Bridge to Lincoln Way and Indianapolis Blvd.  I had to stop and get a snapshot.
Oh and if you ever find yourself in Schererville, stop by the Round The Clock.  I highly recommend the Buttermilk Pancakes and the Grecian Omelette!